Project Description
Science, technology, progress is complex and very difficult to explain. Our Propulsion Engine Satellite Animated Videos plays an important role in explaining the functional activities in the outer space. Technical aspects and concealed areas are also explained along with the mathematical calculations. We excel at absorbing your complex message and bringing it to your audience with Satellite animated video that is easy to understand, and a pleasure to be hold.
Project Plan
Client had a plan of presenting his Propulsion engine invention to space stations such as ISRO and NASA. Hence we took a special attention in the project and pre planned it very well. Our Creative Director along with the team got inputs on the working structure of the engine and noted down the detailed inputs. We had also taken reference from the internet, and made sketches and then planned shots. Engine and Satellite components were finalized and the whole team was notified with the project details for the 1.30 Sec video and executed the output in 20 days. We used new advanced Software to showcase the Propulsion engine Animation. Our client Idea was a Revolutionary; it would help the space stations upgrade them to next level.
Communication & Target
Communication: External Marketing Communication
Target Audience: Space & Research Centers
Type of Animation: 3D Satellite Animation Video
Industry: Science & Engineering
Medium of Distribution: Online Promotion (YouTube, Email, Website and Social Chat)
Project duration: 20 days
Space Satellite Animation Video Description
Our 3D Satellite Animation video showcases how the propulsion engine works in the Space Zero Gravity without any usage of Rocket fuel. These kinds of videos are quick, easy to create and cost affordable. The five simple steps are Sketch, Model, Texturing, Lighting and VFX. You can find the making of our project below in our Production stages!
Production Stages
Concept and Scripting & Storyboard
Concept was to showcase a working of the Propulsion Engine on the space. In scripting we divide the entire video concept into two. One is the visual part and other is audio. For Storyboard, we sometime draw hand sketches, 2D vector illustration or even a presentation deck to get client approval on how the video look like. In this stage client can share things to add or delete as per target audience.
Modeling & Texture
We developed 3D Propulsion Engine, 3D Satellite, Mars environment and globe. Texturing is the process of applying an image or color to a 3D model. Textures are the flat images that are applied to a model to give it color and detail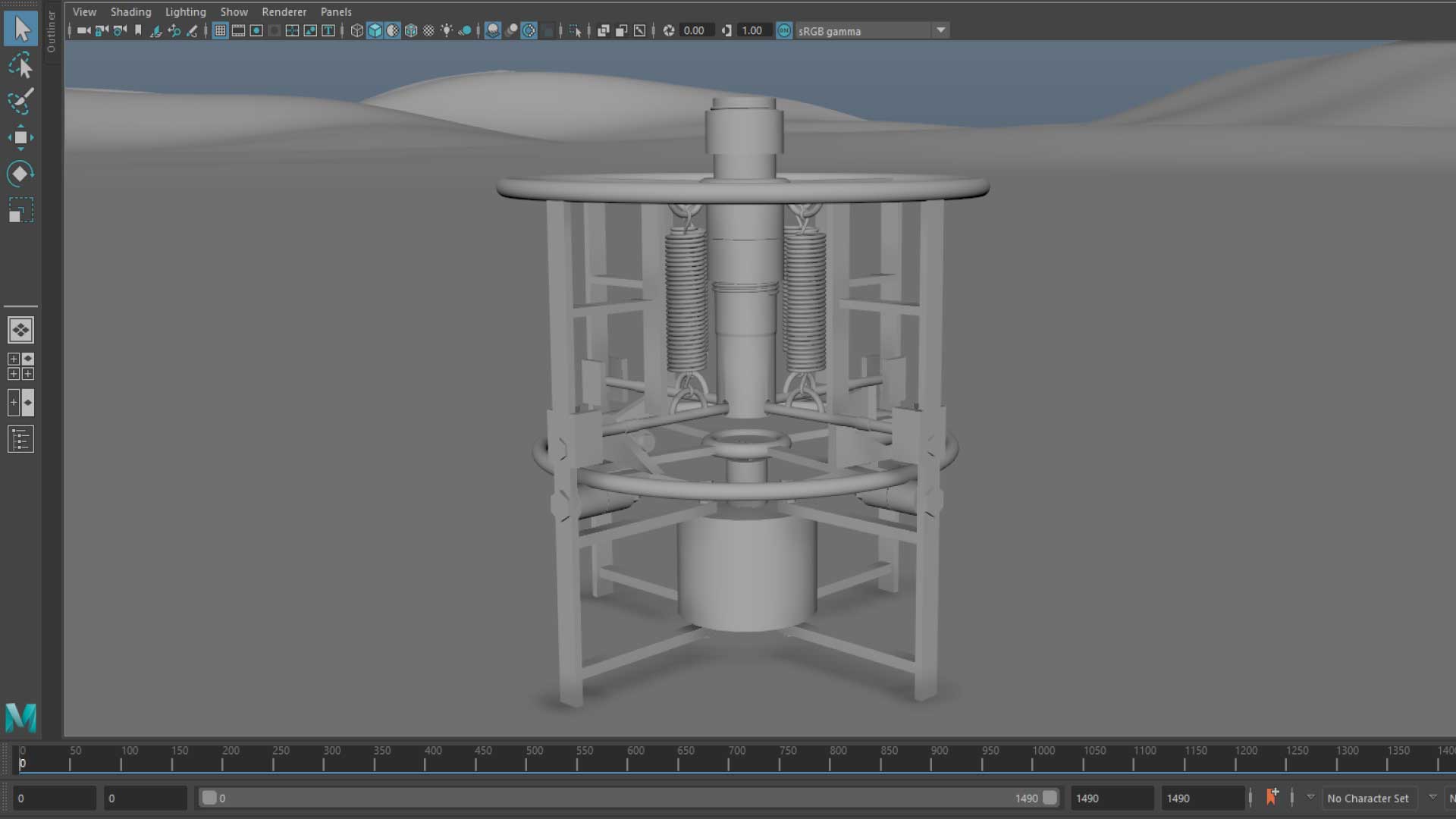 3D Animation, Lighting & composite
As per the script the 3D animation scenes are produced, Example: When Front Propulsion engine stops the engine in the back side initiates and the process reverses. The visual reality is achieved in animated video as similar to the live scenario, we match all the colors, add day lights, environment lights to enhance the visuals of animation video. This helps photo- realism environment to your animated video. Compositing is aligning the video as per the video script.
Preview video
We produce preview 3D animated videos and share with clients for approval. In this stage client visualized the animated video for content and communication. If you want to check the content of your animation video this is the stage you can add or delete to modify the video before going for 3D rendering.
Rendering
It's a machine process to get the creativity output as .png or .jpg as a sequence of images at 24 to 36 fps. Rendering usually takes 4 hours to produce 10sec video output. If any correction, you have to wait until it is re- rendered. Also depends on the video assets and video quality output. If any corrections, you have to wait until it is re- rendered. To avoid such delays we pre-plan the production and do the iteration at every stage.
Editing & Final HD
Editing is all about adding the rendered images into video format and aligning as per video script. A visual effect like computer graphics, text animation, video title, and subtitle is added at this stage. Audio effects like voice over, back ground music and SFX detailing are given at this stage.
Measuring the Success
Success can be measured in various aspects. Video was created to attract and grab attention of the research scientist involved in rocket science & Space Research Centers. We as a team planned and executed this project from a simple sketch to an explanatory video. Video got showcased in Online Streaming and received a good response. Our Post production team https://vfxstudio.in/ and Marketing https://www.effemarketing.com/ support to our clients.
Source File Protection: Up to 5 Years from Order date your files are safe with us, You can access your video files any time for future update or Retrieve at any damage of video files.
Watch the Space Satellite Animation Video
Project name: Create Realistic 3D Animated Satellite videos to explain the science and engineering process!
Project duration: 20 days
Project cost: Get quote